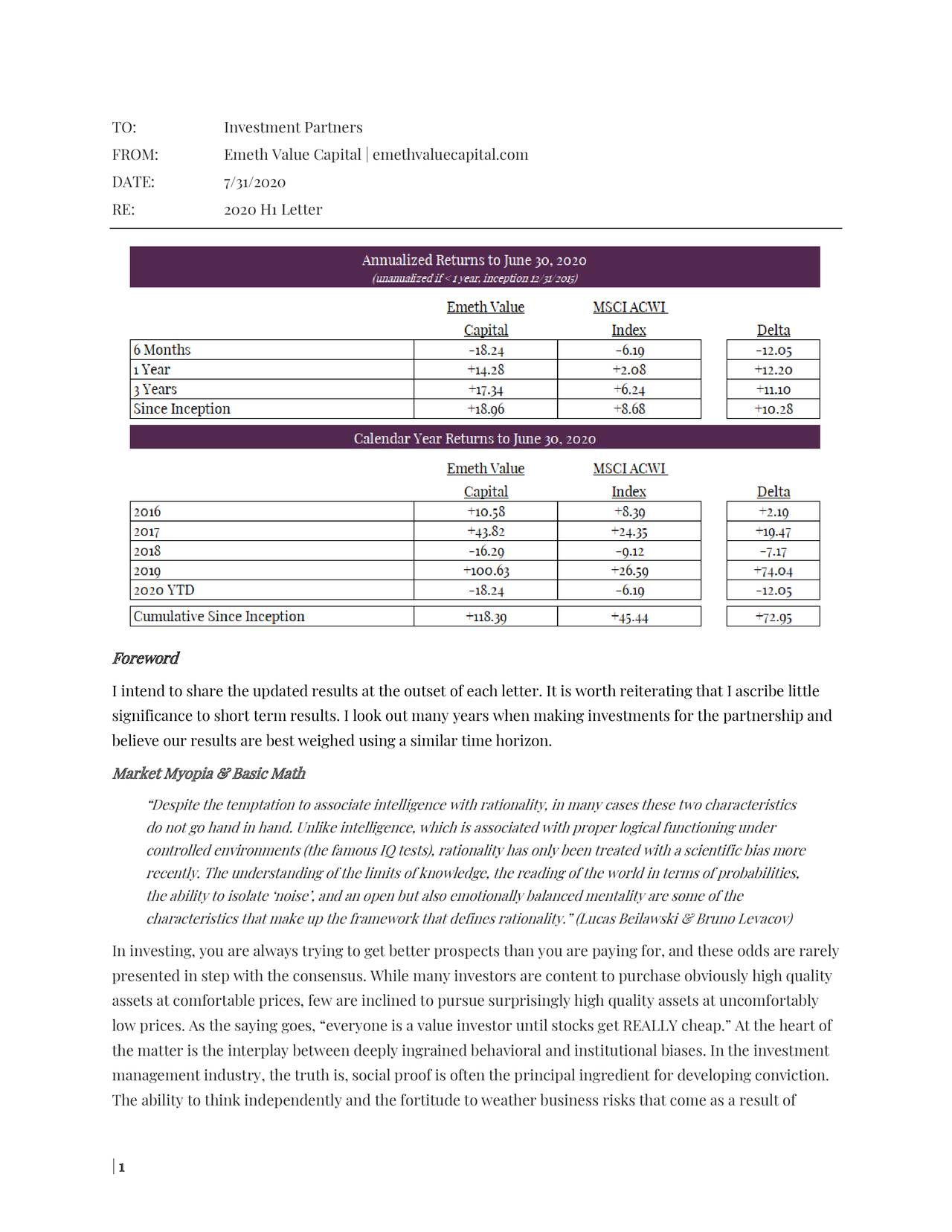 Emeth Value Capital is a private investment partnership focused on maximizing long-term net returns for a select group of limited partners.
The Fund generated (18.24%) during the first half of 2020, compared to (6.19%) return for MSCI ACWI Index.
In investing, you are always trying to get better prospects than you are paying for, and these odds are rarely presented in step with the consensus.
High revenue growth, deep competitive advantages, competent management, and high returns on capital are only some of the ingredients that could be required for qualification.
Our partnership owns a collection of assets that are profitable, enduring, and conservatively financed. In addition, many of these businesses are not only surviving but thriving during this period of economic tumult.