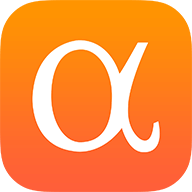 John Murray, PIMCO's head of commercial real estate for the Americas, explains the stages of distress that are likely to unfold in the sector due to the economic shutdown – and the diverse opportunities that may arise for investors along the way.
Copyright PIMCO 2020. All Rights Reserved. Investment Products: NOT FDIC INSURED | MAY LOSE VALUE | NOT BANK GUARANTEED.
PIMCO is a trademark of Allianz Asset Management of America L.P. in the United States and throughout the world. ©2020 PIMCO
Pacific Investment Management Company LLC ("PIMCO") is an investment adviser registered with the U.S. Securities and Exchange Commission ("SEC"). PIMCO Investments LLC ("PIMCO Investments") is a broker-dealer registered with the SEC and member of the Financial Industry Regulatory Authority, Inc. ("FINRA"). PIMCO and PIMCO Investments is solely responsible for its content. PIMCO Investments is the distributor of PIMCO investment products, and any PIMCO Content relating to those investment products is the sole responsibility of PIMCO Investments.
The information provided herein is not directed at any investor or category of investors and is provided solely as general information about our products and services and to otherwise provide general investment education. No information contained herein should be regarded as a suggestion to engage in or refrain from any investment-related course of action as none of PIMCO nor any of its affiliates is undertaking to provide investment advice, act as an adviser to any plan or entity subject to the Employee Retirement Income Security Act of 1974, as amended, individual retirement account or individual retirement annuity, or give advice in a fiduciary capacity with respect to the materials presented herein. If you are an individual retirement investor, contact your financial advisor or other fiduciary unrelated to PIMCO about whether any given investment idea, strategy, product or service described herein may be appropriate for your circumstances.
Check the background of this firm on FINRA's BrokerCheck. A company of Allianz
Editor's Note: The summary bullets for this article were chosen by Seeking Alpha editors.