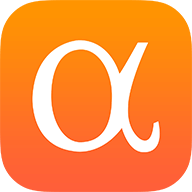 CyrusOne Inc. (NASDAQ:CONE) Q2 2020 Earnings Conference Call July 30, 2020 11:00 AM ET
Company Participants
Michael Schafer – Vice President of Capital Markets and Investor Relations
Bruce Duncan – President & Chief Executive Officer
Diane Morefield – Chief Financial Officer
Conference Call Participants
Frank Louthan – Raymond James
Jonathan Atkin – RBC Capital Markets
Simon Flannery – Morgan Stanley
Jordan Sadler – KeyBanc Capital Markets
Erik Rasmussen – Stifel
Richard Choe – JPMorgan
Michael Srour – MoffettNathanson
Brendan Lynch – Barclays
Michael Rollins – Citi Investment Research
Matthew Niknam – Deutsche Bank
Michael Elias – Cowen and Company
Aryeh Klein – BMO Capital
David Guarino – Green Street Advisors
Eric Luebchow – Wells Fargo
Sami Badri – Credit Suisse
Nate Crossett – Berenberg
Operator
Good day, and welcome to the CyrusOne Second Quarter 2020 Earnings Conference Call and Webcast. All participants will be in a listen-only mode. [Operator Instructions] After today's presentation, there will be an opportunity to ask question. [Operator Instructions] Please note this event is being recorded.
I would now like to turn the conference over to Michael Schafer, Vice President of Capital Markets and Investor Relations. Please go ahead.
Michael Schafer
Thank you, Sean. Good morning, everyone, and welcome to CyrusOne Second Quarter 2020 Earnings Call. Today, I am joined by Bruce Duncan, President and CEO; and Diane Morefield, CFO.
Before we begin, I would like to remind you that our second quarter earnings release along with the second quarter financial tables are available on the Investor Relations section of our website, at cyrusone.com.
I would also like to remind you that comments made on today's call and some of the responses to your questions deal with forward-looking statements related to CyrusOne and are subject to risks and uncertainties. Factors that may cause our actual results to differ from expectations are detailed in the company's filings with the SEC, which you may access on the SEC's website or on cyrusone.com.
We undertake no obligation to revise these statements following the date of this conference call, except as required by law. In addition, some of the company's remarks this morning contain non-GAAP financial measures. You can find reconciliations of those measures to the most comparable GAAP measures in the earnings release, which is posted on the Investors section of the company's website.
I would now like to turn the call over to our President and CEO, Bruce Duncan.
Bruce Duncan
Thank you, Michael, and welcome to CyrusOne's Second Quarter Earnings Call. First let me take a moment to thank Tesh for his leadership, as Interim President and CEO particularly in guiding the company during the early months of the pandemic, and also for his long and distinguished career at CyrusOne.
I would like – also like to thank Gary Wojtaszek and founder Dave Ferdman for their vision and hard work in building the business. Helping to put us in the strong position we're in today. It is an honor and privilege to follow in their footsteps. And most importantly, I'd like to thank the entire CyrusOne team, which has done and is doing an outstanding job taking care of our customers, executing our business plan as the results reflect.
I've only been with the company for a few weeks, and I'm continuing to get acclimated. But one of my first observations is that, we have fantastic people. They're smart, hardworking, customer centric and want to win. I am very excited to be part of this team and I'll have a much broader commentary on the next earnings call, after I finish my conversations with my fellow teammates, our customers, our current and perspective investors, and other stakeholders, as well as visit most of our data center assets.
Moving on to the results for the quarter, beginning with slide 4. Normalized FFO per share grew 14% versus last year, and the leasing volume remained strong with $37 million in annualized GAAP revenue side. The backlog as of the end of June was nearly $100 million, which positions us well for growth in 2021 and beyond.
Turning to slide 5. We completed construction on 212,000 square feet of colocation space and 27 megawatts in the quarter primarily in the U.S. We have another 336,000 colocation square feet and 82 megawatts under development, with nearly 80% of the square footage pre-leased. We continue to strengthen our balance sheet, raising nearly $300 million in forward equity during the quarter through our ATM program, giving us a total of more than $410 million in available forward equity as of the end of June. We are also announcing a 2% increase in our quarterly dividend from $0.50 to $0.51 per share in the third quarter.
Slide 6 provides details on our leasing results for the quarter. Both revenue and MRR per KW signed were up compared to the prior fourth quarter period. With a higher MRR per KW driven by particularly strong pricing on enterprise deals in the second quarter. The weighted average lease term was seven years, and the relatively long average term reflects the significant contribution from hyperscale companies. The $10 million enterprise bookings is within the quarterly range, we have consistently seen in recent years, and we added three new Fortune 1000 companies as customers.
The leasing was well diversified across markets and industry verticals, which has also been a long-term trend and reflects the broad appeal of our platform. Hyperscale companies accounted for 72% of revenue signed in the quarter. Through the first half of the year this segment accounted for approximately 77% of total revenue signed, up significantly from 51% in 2019.
As we have been communicating since early in the year, we have had much more productive leasing discussions with the hyperscalers compared to 2019. They are addressing near-term capacity requirements across both U.S. and European markets, and this has been reflected in our leasing results for the last two quarters.
We continue to maintain a good dialogue and are in discussions with these customers on a number of opportunities, although it's obviously difficult to predict the timing and certainty of closing these deals. As of the end of the quarter this vertical accounted for 48% of total portfolio rent.
Moving to slide 7, our interconnection revenue increased 15% in the second quarter compared to last year. And nearly 90% of leases signed had an interconnection component. The interconnection growth continues to be primarily driven by a couple of factors: the first being the expansion of ecosystems within our data centers, resulting in additional demand for cross connect.
Additionally, we continue to see strong take-up of SDN enabled offerings, particularly for Megaport as part of our customers' implementation of hybrid, multi-cloud solutions. On the right-half of the slide, we have provided updated key portfolio metrics for the company.
Turning to slide 8, Europe continues to produce very strong leasing and financial results. We signed $19 million in annualized revenue across these markets in the second quarter, in line with the average over the prior three quarters. This represented approximately half of our total bookings with demand driven by our U.S. hyperscale customers as they continue to increase their presence overseas.
The current run rate revenue for Europe, based on annualized second quarter revenue, is nearly $105 million, up 73% from a year ago and the leasing success in these markets should help continue to support strong growth next year. At the end of the quarter, we had a total of 107 megawatts across Frankfurt, London and Amsterdam.
And upon completion of the projects in our development pipeline, we will have a footprint of 163 megawatts in Europe. This will represent nearly 20% of the company's total footprint and we believe that the contribution from Europe will continue to increase in the coming years, based on the demand trends we are seeing there.
Slide 9 provides an update on the impact of the COVID-19 pandemic to our business. While the situation remains very fluid, we are monitoring developments closely. And as of now, the impact continues to be relatively minimal across all areas of our business. All of our data centers are operational and we have adopted precautionary safety measures, including enhanced screening, mask requirements, increased cleaning frequency.
[Technical Difficulty]
Operator
Pardon everyone, this is the conference operator. It appears that Bruce's line has dropped from the call. Please hold while we reconnect his line. Thank you.
Yes we have reconnected the line of Bruce Duncan. I will now turn off the hold music and Mr. Duncan you may proceed.
Bruce Duncan
I hope you enjoyed that hold music. I hope it was soothing, but let me finish my part and my apologies for that.
All right. I think I left off in terms of — with the impact of COVID-19, the situation remains fluid. We're monitoring developments closely. And as of now we see relatively minimal impact across all of our businesses.
From a demand standpoint, there are several notable observations. Obviously, companies have had to address how their IT infrastructure can support their business requirements in this new remote virtual environment.
There have been significant increase in the adoption of and use of collaboration platforms to facilitate communication and workflows and companies are recognizing what their needs and limitations are as workers work from home.
And I mentioned earlier, demand from hyperscale companies has been strong over the past few months and we continue to have positive discussions regarding potential deployments across our markets in the U.S. and Europe.
Additionally, businesses are not only thinking about their near-term requirements, but also how to optimize their data center architecture over the longer term, carefully considering how their needs may have changed as a result of the pandemic. We think it's clear that after this end the world will have evolved in many ways.
And central to much of this change will be its increased reliance on and use of technology whether it's how we work, play, buy things, interact with others, or take care of ourselves, technology broadly and data centers in particular, will play a significant role in our lives and supporting the global economy.
Even in these unprecedented times, the business is performing well in all areas. We are well positioned to capitalize on continued strong underlying demand fundamentals with capacity across our markets in the U.S. and Europe and substantial liquidity to support our growth.
I want to close by doing two things; first, by again thanking my teammates for all their good work and I very much look forward to working with and getting to know you in the coming weeks ahead.
And secondly, and very, very importantly I want to thank and acknowledge our wonderful CFO, Diane, who is going to retire at year-end. I have known Diane for over 20 years and what I've always appreciated about her is how direct she is. She calls it like she sees it, there is no BS. And that is a great attribute for any executive, but it is a critical quality for a world-class CFO, which is what she is. All of us on this call will have ample time to celebrate that on our third quarter call — earnings call as that will be her last call as CFO and I look forward to everyone's contribution to this effort.
With that, let me turn the call over to Diane, who will provide more color on our financial performance for the quarter and an update on our guidance for the year. Diane?
Diane Morefield
Thanks Bruce. And I really appreciate your comments on me personally. It has been really an incredibly rewarding and exciting four years here at CyrusOne and I couldn't have worked with a better team. It's been a great run and I look forward to continuing to partner with Bruce and the whole team during this orderly transition period.
With that let's talk about another very strong leasing quarter for CyrusOne and solid Q2 financial results. Turning to slide 11. Revenue growth in the quarter was 2%, while adjusted EBITDA grew 7%. As noted in the presentation, equipment sales in the second quarter of 2019 were unusually high at $17 million compared to approximately $7 million in the most recent quarter, excluding these sales in both periods revenue growth was actually 6% and more in line with our adjusted EBITDA growth for the quarter. Churn in the second quarter was 1.1%, similar to levels in recent quarters and we continue to maintain our full year churn guidance range of 5% to 7%.
Moving to slide 12. NOI for the second quarter increased 6% compared to last year. The increases in the NOI and adjusted EBITDA margins are primarily attributable to the impact of the high equipment sales in the second quarter of last year that I just mentioned. These sales typically carry a margin into this 10% range. And as a result they had a meaningfully negative impact on margins in the second quarter of 2019.
As highlighted on slide 13, the revenue contribution from our U.S. markets remains well balanced. Our continued European expansion will further diversify our portfolio and a substantial portion of our backlog consists of deals in these markets. As slide 14, shows we have an active development pipeline to support our strong leasing results with projects underway across both the U.S. and Europe.
Nearly 80% of the colocation square feet under construction is pre-leased which is toward the upper end of the range of historical quarter end levels for our pipeline. And as we've discussed before our construction of data halls is tied to our late-stage sales funnel and this level of pre-leasing obviously derisks our capital investment. We will have nearly five million colocation square feet across our portfolio upon completion of all the projects in the pipeline.
Slide 15 summarizes our balance sheet and investment-grade credit metrics which continued to position us well to fund the growth of the business. As Bruce mentioned, during the second quarter, we executed forward sales through our ATM equity program, resulting in nearly $300 million in proceeds upon ultimate settlement. Combined with our first quarter ATM forward sales, we have a total of $413 million in available forward equity.
On a pro forma basis, inclusive of the impact of this equity, our net debt to last quarter annualized EBITDA is five times and we have more than $1.5 billion in available liquidity including our undrawn revolver balance. With the projects in our development pipeline having a total completion cost of approximately $350 million at the midpoint, we have significant runway to fund potential capital requirements in support of leasing well into next year.
During the quarter, we settled the forward-sale agreement that we entered into in the fourth quarter of 2019 and this resulted in net proceeds of approximately $97 million, which were used to pay down a portion of the amounts outstanding on our unsecured revolving credit facility.
As Bruce highlighted in his remarks, we are announcing a 2% increase in the third quarter dividend to $0.51 a share up $0.01 from our second quarter dividend. This represents an annualized yield of approximately 2.5%. Since 2013, we have increased the dividend on a cumulative basis nearly 220%. In 2019, nearly 90% of the payout was return of capital. We also continue to maintain one of the lowest payout ratios among REITs in order to retain internally generated cash flow to reinvest in the business.
Moving to slide 16. Our revenue backlog as of the end of the second quarter stood at $97 million. This is the highest quarter-end backlog in the company's history and positions us very well for continued growth into 2021 and thereafter. As a reminder, from last quarter, note that $26 million of this backlog is associated with 22.5 megawatts expected to be deployed in 4.5 megawatt blocks annually from mid-2022 to mid 2026 subject to receiving the ongoing necessary permitting.
As a result, even with the record backlog, a meaningful portion of the revenue and the associated capital spend requirement will be deferred beyond 2021. We also want to point out that included in our $37 million of bookings this quarter was the exercise of a reservation for 4.5 megawatts, representing approximately $5.5 million in annualized revenue. This paid reservation was included in our gross leasing results in the third quarter of 2019 and we highlighted at that time that the impact of the anticipated exercise of the reservation was included in that total.
On Page 25 of our supplemental disclosure, we removed that reservation from the third quarter 2019 bookings to reflect the actual MRR signed in that quarter. In the future we do not intend to include reservations and leasing results until those reservations become executed leases.
Turning to Slide 17. We are reaffirming our guidance ranges for revenue, adjusted EBITDA and normalized FFO per share. We are increasing our guidance for capital expenditures to a range of $850 million to $950 million, an increase of $100 million at the midpoint compared to our prior guidance. This increase reflects additional spending to support the strong leasing throughout the first half of this year.
As you update your models, I want to highlight a few items for your consideration that will impact results on a sequential basis. First, we received approximately $3 million in lease term fees in the second quarter which is primarily an acceleration of revenue associated with an early termination from one of our customers.
Additionally during the third quarter, we expect slightly higher maintenance CapEx spend, which we estimate will have an impact of approximately $0.03 a share. We are also anticipating an increase in stock-based comp and a reduction in the income-tax benefit compared to the second quarter, which we estimate will be another $0.02 per share impact on a combined basis.
Lastly, we will have the full quarter impact of the approximately 1.6 million shares issued at the end of June, associated with the drawdown of forward equity that I referred to earlier.
In closing, we are pleased with our results for the quarter and through the first half of the year, particularly while operating under circumstances none of us could have ever imagined. We remain focused on ensuring we are well positioned to support our customer needs and to continue to generate strong profitable growth.
We appreciate you participating on the call and we are now happy to take questions. Please note that Bruce, Michael and I are in separate locations. So it would be helpful if you direct your questions, specifically to one of us as you ask them. In addition, given the number of questions in the queue, we kindly request that you limit your questions to one question per person to give everyone a chance to participate in the Q&A.
With that, thank you, and Sean, please open the line.
Question-and-Answer Session
Operator
Thank you. We will now begin the question-and-answer session [Operator Instructions] The first question today will come from Frank Louthan with Raymond James. Please go ahead.
Frank Louthan
Great. Thank you. Well, Bruce congratulations on the spot, Diane, congratulations on the retirement. Talk to us a little bit about the nature of the bookings that you're currently seeing and what customers are kind of demanding and maybe get contrast out a little bit with what it was six months ago versus a year ago. And how we should think about the outlook for the business and the types of products that you'll be selling to customers?
Bruce Duncan
Well, I would say that – this is Bruce. I would say that again this quarter was a great quarter in terms of the hyperscale business. Our European business is doing fantastic. I would say the – and we're very bullish on that. I would say that the enterprise business continues to be good.
It's in our normal range of $10 million versus $12 million last quarter. But again it's a good business. We like it. We like having the diversification. And I would say just in general the business is – the demand is very solid. But again, it's all on us to deliver but we're pretty encouraged by what we're seeing.
Frank Louthan
All right. Great. And any adjustments to the sales force with kind of the new environment either maybe relying more on channel or any different ways that you would approach customers? And how is that affecting their productivity?
Bruce Duncan
Well I would say – again, channel is a very small portion of our business it's about 10% or 11%. So again, the strength I think of this company is our relationship with our customers. As I've mentioned in my remarks, this is a very customer-centric business and our company is fantastic at it.
I mean, I come from a world where we have tenants. We don't have tenants we have customers and we really care about them. We care about trying to figure out solutions for their issues and we do – we have done a good job and it is up to us to continue to do a good job to deliver the goods for them. But – so I wouldn't anticipate major changes. I would say this I think this new environment is good for our business. It's good to the data center business. And again it's up to us to get our share of that business.
Frank Louthan
All right. Great. Thank you very much.
Operator
The next question will come from Jonathan Atkin with RBC Capital Markets. Please go ahead.
Jonathan Atkin
Yes, thanks. So I'm interested in maybe just a little bit more color around the geographic mix of where you're seeing demand from hyperscalers? Going forward would that differ compared to what you've seen year-to-date? And then as you think about the management team and some of the changes that are happening and I apologize, if you might have addressed this in the script. But are there – for certain key performers perhaps in sales or operations or whatnot but are you offering kind of retention packages? Thanks.
Bruce Duncan
We're done offering any retention packages. I think it's an honor and a privilege for everyone to work here. And I think we do a good job with our people. I think people love this. What I've been impressed with is how people love this company. People are committed to this and look at the results. I mean we've had — people talked about the turmoil in a couple of CEOs that and the other thing, but look at it look at the results.
And the results are good and the results are good because it's not one or two people at the top. This is a big organization with great people throughout the organization. They really are high quality people, people are executing and people have pride in their work. So I think this is a very good culture. I think people care and the results speak for themselves.
Jonathan Atkin
Thanks. And then on just kind of geographic hotspots you're seeing in terms of demand and how that might influence the future of leasing mix?
Bruce Duncan
Well, again this year has been the year of the hyperscale versus enterprise, but enterprise is very important to us. If you look at last year it carried the day in terms of the half of our business and did fantastic and enterprise is important. It's doing very well. The hyperscalers have come back in this year from last year for us as we're seeing a lot of demand. But that changes. Again that's right.
We only give guidance, we give leasing guidance once a year in terms of — we don't do it quarter-by-quarter because it's a lumpy business. And again, it's incumbent upon us to deliver the goods and the sales and deliver them profitably to our shareholders. So — but we're pretty encouraged in terms of demand.
Jonathan Atkin
Thank you.
Operator
And the next question will come from Simon Flannery with Morgan Stanley. Please go ahead.
Simon Flannery
Great. Thank you very much and Bruce congrats on your appointment and Diane best for the future. Could you share Bruce a little bit on what your priorities are as the Board appointed you, what they really want you to focus on? And you shared some of your first impressions around customers and people, any other things that have really struck you so far? And things that you really think you can kind of make a difference with the company going forward?
Bruce Duncan
Thank you, Simon. I would say that again with the Board — I mean just ask the Board, but I think the Board invited me to join just to try and work with the team and try and make it even a better company than we have been. We're a very good company and our job is to make it better. I would say in terms of how we're going to do that, I don't know. I'm spending — right now it's my listening and learning tour in terms of going out and meeting with everybody and our people, our investors, our customers. And I'm going to have much more to say in the next earnings call, but we're going to figure this out
If you look at the company again, we've got a great position. We're not too big so we can move the needle with growth, but we're not too small. So we have real financial flexibility being investment grade and access to capital. So I think we're — it's a very good position to be in. As I pointed out, we traded at a big discount to our peers. When I look at that I think it's a fantastic opportunity for us. So as a team, we're going to figure out the strategy and to see if we change it tweak it in a bit, but we're going to have much more to say when we get together in three months.
But I'm very bullish. I'm very bullish on the quality of our people. I'm very bullish on the industry. And this is really a growth business as with any growth business is good news and bad news. The good news is its growth the bad news is just attracts a lot of capital. So there's a lot of people entering our business. And it means that building data centers so pricing is coming down a little bit. So again, our job is to allocate capital wisely and do it in such a way that it's profitable business for us and it's good for our shareholders and we'll be focused on that.
Simon Flannery
Great. Thanks very much.
Bruce Duncan
Thank you.
Operator
The next question will come from Jordan Sadler with KeyBanc Capital Markets. Please go ahead.
Jordan Sadler
Thanks. Good morning. Bruce congratulations on the role.
Bruce Duncan
Thank you.
Jordan Sadler
Yes for sure and for getting through those prepared remarks so fluidly first time around. So I'm kind of — what's that?
Bruce Duncan
No, just barely getting through the prepared remarks.
Jordan Sadler
So look there's been a pretty remarkable change in the C-suite now between Gary and Tesh and now Diane and you're coming into this. It's a broad organization as you spoke to but different from maybe some of the other property types that you've been exposed to. In this business the customers can represent as you reflected in your commentary really the strength of the business, right? The relationship with the customers is the strength of the business I heard you say. And sometimes and oftentimes these relationships can connect at even the highest levels of the organization with the CEO, with Chief Commercial Officer and President of Europe. And I'm kind of curious given that, sort of, perspective how you and the Board sort of, thought about the opportunity here and the ability to, sort of, execute at the level the company has historically given sort of, your lack of expertise in this domain specifically.
Bruce Duncan
Well Jordan. you're going to have to ask the Board for their thinking. In terms of my thinking what I found in business is what the customer wants is that you listen to them and you listen to them and hear what they have and you try and find solutions to them. So my experience is that, if the customer knows you're listening and you're working and you're finding solutions, I'm not sure they care who the person is. They want to make sure that that person is focused on them and trying to solve their issues.
And I have to say, we've got a great sales team very, very talented people. I've been very impressed with them. And they've been carrying the water here for many years and they're carrying it successfully. So I'm optimistic. But again let's look and see how we do. But that's the way life is and we own it. And the company has done very well. It's done very well with all this turmoil you pointed out. And I believe the company will continue to execute. But again the proof is in the pudding.
Jordan Sadler
I appreciate that answer. And it's a tough question. You mentioned you're sort of on the listening tour now. I know you'll have more to say going forward about the strategy that you're going to be devising. Anything that sort of — as we look at sort of all these changes as outsiders looking in, do you feel that we need to be aware of or cautious of given the degree of changes? I mean there's been a lot of change for a company that seems to be putting up pretty good results right? So…
Bruce Duncan
The stock price is doing well. The company is doing well. The numbers that were put out this quarter are doing well. The team is executing. Remember this is team and I think some people — sometimes people forget in terms of organizations that it's not — again the top one, two or three people that make a difference. It's the team. It's a team locking on with team executing the plan and we've got a great team.
We really have a very, very special group of people throughout the organization they care they work hard 24/7. And I've been very impressed with the people I've met and throughout the organization. But that's how they pay you the big bucks to make your decisions whether you think it's a good time to invest or not invest and whatever. But I want you to know as a team we're going to be focused on doing some good things for our shareholders.
Jordan Sadler
Great. Thanks for your time.
Operator
The next question will come from Erik Rasmussen with Stifel. Please go ahead.
Erik Rasmussen
Yes. Bruce best luck on the appointment and Diane congrats on the upcoming retirement for you. Maybe my one question I'll circle back with hyperscale. You're talking about results. We've seen good momentum and things picking up. NoVA we're seeing — there's been a strong sort of recovery and improved demand. How are you seeing this market — the Northern Virginia market and your opportunities? And maybe can you just comment on other markets where you're seeing an improvement versus maybe what you thought just 90 days ago? Thank you.
Bruce Duncan
All right. Erik, thank you. I would say to me it's interesting. Northern Virginia you're seeing increased activity no question about it. That's the good news. The tough news is the pricing. I mean it is very, very aggressive pricing. So the issue is for us different times as you — at what price do you do it? And/or what price you sort of bow out?
So to us we like our — again we have capacity now in Northern Virginia. We hadn't had much of it last year but they are — somewhat coming on stream now and by the end of the year. And so we have a decent position there in terms of to accommodate demand. And it's going to be a question of finding the right transaction. But there's definitely activity in that harbor.
Diane Morefield
Yes. To Bruce's point Erik, we have multiple campuses there that we're built out and leased up and on what we refer to as CONCOR. We have a shell our third building going up there, but it won't be ready until the end of the year. And on our newest large campus which we refer to as Tolson is — that shell just got completed a couple of months ago and we have some leases that have been signed. But part of it was we didn't have really shell capacity that was really coming online until more into mid- to late this year.
Erik Rasmussen
Great. thanks for the color. And Bruce good luck for you next 90 days
Bruce Duncan
Thank you.
Operator
The next question will come from Richard Choe with JPMorgan. Please go ahead.
Richard Choe
Hi. Churn seems to be running very low and you didn't change churn guidance. Is there something that you're worried about going forward, or are you just being conservative? And then I have a follow-up.
Diane Morefield
Thanks Richard. Yes we've said 5% to 7%. So the way it's been running for the first half of the year. It feels like it's going to probably be in the lower end of the range, but we've pretty consistently ended up in that range year after year. So we feel pretty good about probably the lower part of the range.
Richard Choe
And then for Bruce, in terms of the business mix signings were very strong. Are you worried that you are skewing a little too much to the hyperscale, or do you feel comfortable with that? And have you seen any changes over the past few weeks in terms of the conversations or signings that you're seeing from your sales team?
Bruce Duncan
I would say we like the diversification we have between enterprise and hyperscale. But again, the hyperscale is very lumpy. We love that. It's a good business. We're good at it. We've got great customer relationships. So again, we're glad that that business is back from where it was in 2019. So I would say, we're good in terms of how conversations have gone in the last two weeks, I think we've got to get away from in what conversations in the last two weeks or three weeks or last day. This business again as we said, it's a lumpy business and conversations don't mean a lot until we really execute and get a lease. And so, I guess for us the most thing we want people to focus on are signed leases and we'll report them every quarter.
Diane Morefield
Yes. And Richard to add on to Bruce's comments, we've pretty consistently said that hyperscale now is at around 50% of our revenue and that we see it growing to the 60% to 70% of total revenue range in the not-too-distant future, just because of the size of those deals. The good news too on those deals is the risk-adjusted returns are attractive. We know that the capital — we have line of sight to want to put out the capital because some of these larger deals have a ramp. So you can match the capital spend with the ramp. So we love that business. But again, the enterprise business is still a great baseline and very profitable business for us. And so we've always been pretty agnostic in selling to both hyperscale and enterprise and that really hasn't changed.
Richard Choe
The enterprise business in Europe seems great. I guess my one follow-up to that is, when we talk about hyperscale, I think we used to focus on the top five and now it seems to have expanded. Are you seeing more demand from the top and it's not in the top five, or is it the top five that are driving the demand?
Bruce Duncan
No we see demand from everyone, right. I mean this is — I mean everyone focused on it. It's not just the top five.
Diane Morefield
Yes. And eight of our top 10 customers are in the hyperscale category. And then if you expand into our top 20 customers, yes, it's much larger than just five names.
Richard Choe
Okay. So you're seeing demand from a lot of places?
Diane Morefield
Yes.
Richard Choe
Thank you.
Operator
The next question will come from Nick Del Deo with MoffettNathanson. Please go ahead.
Michael Srour
Hi. This is Michael Srour on for Nick. Thanks for taking my questions. And congratulations Bruce on your appointment, and Diane congratulations on your upcoming retirement. Maybe the first one for Bruce. In light of the $100 million increase to your expected CapEx this year, could you share some observations you might have regarding your sales funnel? Maybe anything notable in terms of overall size of the funnel, maybe the average deal size, installation timing and composition of the deployment type?
Bruce Duncan
Michael, we're getting away from talking about the funnel. We're going to just talk about leases that we end up getting done. But from our standpoint, the reason the CapEx is up is because of the deals we've signed are confident on signing. So we're spending more money, but Diane can go in that in a little more detail as to the amount.
Diane Morefield
Yes. The CapEx spend is — the increase in our guidance is really directly related to — we — in the first half of the year, we sold almost $100 million of annualized revenue. So we — when we give our CapEx guidance, it's based on projected cash spend in a given calendar year. And again with the strong leasing, we needed to raise guidance to where we think we'll end up for the full year at this point.
Michael Srour
Got it. Thanks. And maybe this one for Diane. To what degree did lower T&E expenses and power prices helped EBITDA? And maybe to what degree that — those benefits may roll into the second half of the year?
Diane Morefield
Well obviously all that's captured in our EBITDA guidance range. But there was — on an operating side, there were heightened expenses due to COVID at the data center level much more frequent cleaning and PPE and other things. But to your point, those were pretty well offset by obviously significantly reduced T&E at the corporate level particularly for our sales team and our executives. Since everybody is pretty much working from home, but it's pretty much a wash I think between the pluses and the minuses.
Michael Srour
Got it. Thank you.
Diane Morefield
You're welcome.
Operator
And the next question will come from Tim Long with Barclays. Please go ahead
Brendan Lynch
Hi, good morning. This is Brendan Lynch on for Tim. Congrats to both of you Bruce and Diane. I wanted to talk a little bit about GDS. I see that you're trimming your holding there. But just bigger picture, Bruce, I understand it's very early days, but maybe if you can talk about what other type of partnerships or joint ventures if any that you would like to see longer term?
Bruce Duncan
All right. Well, I'd love to do about six more GDSs. You can have something as profitable as that. That was a fantastic investment that the team did and we have some more shares there left to sell over time. But I would say that to me what — the beautiful thing about joint ventures if you can do something like what we did there or we've got a position — ODATA — about our position is between 10% and 15% or so.
I would say we like that because we think we can add great value with our partner in terms of given our relationships with the idea that hopefully over time we can expand that relationship and own more, and be helpful to them to grow.
But again in terms of joint ventures, I've done a lot of joint ventures in my life, I think it's fact and circumstance for each deal what you're trying to accomplish in terms of — and what the pricing is in terms of what the returns that your partners are looking for. But I think that there's — in this world, there's a lot of opportunity to do some joint ventures and we just got to figure out where it makes sense for us to look at.
Brendan Lynch
Great. Thanks for the color.
Bruce Duncan
Thank you.
Operator
The next question will come from Michael Rollins with Citi Investment Research. Please go ahead.
Michael Rollins
Hi, good morning, and congrats Bruce and Diane for your retirement. Two questions if I could. Just first on just performance during the quarter. Can you share with us the cash renewal spread that the business experienced?
And then secondly just more of a high-level question as interest rates have moved lower, what does that mean for the prospective returns on capital that you can get for your hyperscale product? And do the rents have an influence on ultimately where you're able to lease out those assets over time? Thanks.
Diane Morefield
Well, Michael let me…
Bruce Duncan
You take the first.
Diane Morefield
…yeah, I'll take the first and Bruce can address the second. But we – again, we capture any rent roll down in our just churn number. So that's in the little over 1%. What we don't disclose and is a positive is when we renew leases oftentimes there's an increase in the amount of space and power that a renewing customer takes, as well as obviously then signs for much longer lease term again. So the total contract value in these is typically a net positive, but there is on the margin depending on the lease and how long ago the lease was originally underwritten there is some rent roll down for sure. But again net-net, I mean that is completely captured in our churn number. Just the role — any roll down or nonrenewal.
Bruce Duncan
And as to the — all right. And as to anything as it relates to the long-term interest rates, again the 10-year to date I think it was like 53 basis points. So it's unbelievable how cheap things are. Again rates have been low hit now for the last two, three, four years. So it's not like it's — I don't think that impacts that much in terms of — on the spreads that you're getting or not. But again who would have thought that rates would be this low. It's a sign that the economy is not so hot. But…
Diane Morefield
Our business. Yeah.
Bruce Duncan
And this is fantastic for us.
Diane Morefield
Yeah. And getting to investment grade last fall in refinancing all our debt, we saved over 200 basis points on our interest. So between the very low rates and paying a much lower margin spread as an investment grade. That is a huge plus for us particularly when competing with private platforms or other data center REITs that may not have as a low-cost of capital.
Bruce Duncan
And to that point to Diane's point, when you think about it in terms of to get construction loans today on this product is very, very difficult. And to us having our line of credit to be able to build on our line of credit is a big, big advantage to Diane's point.
Michael Rollins
And just following up on the observation. So when you're going into the pricing conversation with the sales team and the customer, are you generally targeting a certain floor return or minimum that you're looking to achieve, or is it really just about the spread to how you look at your cost of capital and that's what ultimately defines the pricing?
Bruce Duncan
I would say that again typically what we try and get is a certain return. I mean, we're looking at it the return on our money in terms of — not just the spread here. Spreads can come and go. We're looking for a total return and that makes sense for us…
Diane Morefield
Yeah. Return on invested capital. Exactly.
Michael Rollins
Thank you.
Diane Morefield
You're welcome.
Operator
And the next question will come from Matthew Niknam with Deutsche Bank. Please go ahead.
Matthew Niknam
Hey, thank you for taking the question. First maybe Bruce, based on your initial observations. I'm curious just to get your take on CyrusOne's competitive positioning in the industry and whether you think the company needs more global scale to effectively compete against the two larger public peers in the space? And then just one follow-up. I know hyperscale conversations have been very robust and the demand tailwind has kicked back in. I'm just wondering you guys have been pretty good predictors in the past around the lumpiness in cycle. Any sort of indicators around when these hyperscale customers and I guess the broader vertical could go back into a digestion phase later this year?
Bruce Duncan
Alright. So in terms of — I'm going to defer for three months in terms of the strategy in terms of going other places and talking about that versus we need to — again what I said earlier which I really believe very strongly I like our position being not the big gorillas. We've got great competitors in this space. They do a great job. But I like being smaller it gives us an opportunity to be a little bit more nimble and we don't have to do as much to move the needle. So I like that. In terms of growth, we've been successful. I think Europe has been great for us. And again you got to make sure we just focus on prices that are — we can continue to grow and grow profitably. But we'll have more to say on that later. In terms of the — your question as to lumpiness in terms of the hyperscalers and my experience in most things is it's sort of an ebb and flow. People end up doing a lot and then they need to step back a little bit and consolidate. So I wouldn't be surprised if things slow down a little bit in the next six to nine months but who knows. Right now, it's — the growth has been very good, but we'll have to wait and see. But typically, what's happened in the past three or four years here there's been big years and then it pulls back and slows down a little bit. But with this COVID thing and this working from home, the demand I think this could last longer than you think before a pull back, so we'll see.
Matthew Niknam
Thank you, Bruce.
Operator
The next question will come from Colby Synesael with Cowen & Company. Please go ahead.
Michael Elias
Hi, this is Michael on for Colby. Two questions if I may. First given the headlines surrounding the potential ban of certain Chinese Internet applications in the U.S. How are you thinking about the risk tied to these customers particularly as it relates to new business? And second, there were some concerns surrounding a potential slowdown in enterprise demand in the second half of the year. How would you characterize the demand you're seeing from enterprise currently? Thank you.
Bruce Duncan
Well the second one enterprise demand is good. We're — again if you look at our quarter results we're good and in line with what we've been doing. So we're not worried about that. In terms of the Chinese question which is a good one I think that there is uncertainty. I think from our point of view is trying to figure out how to derisk that in terms of making commitments in terms of — in case something happens. So get a little bit more security and that sort of thing. So just looking at that. But we'll see how this all — what happens over the next three months, six months, nine months. But again try to look at sort of look at the risk and downside and try and mitigate it to some extent.
Michael Elias
Perfect. Thank you.
Bruce Duncan
Operator
The next question will come from Aryeh Klein with BMO Capital. Please go ahead.
Aryeh Klein
Thanks and congrats again Bruce and Diane. Can you maybe balance the demand backdrop of what you're seeing in Europe versus the U.S. particularly as it relates to hyperscale. Certainly, a very strong leasing quarter in the U.S. that the U.S. hyperscale remains on the softer side. So could you just elaborate on what's going on there and maybe if the funnel looks any different than the recent leasing performance?
Bruce Duncan
I would say that again Europe, we love our position there. The team is doing a great job and we've been fortunate to find — have good sights and expansion capacity and again, it's all about execution. So I think that's been our success in Europe right now is and we've been very, very pleased with that. Again in the U.S., as we talked about Northern Virginia is probably the market that we haven't done as well as our competitors because again it's really a function of pricing from our standpoint but we didn't have as much capacity as Diane mentioned but we'll see how that goes in terms of how can we if the pricing continues to be like that. But we've had great success in Europe and we look forward to continuing to push that.
Aryeh Klein
Got it. And then just on the enterprise side of things it sounds like things are holding steady but can you talk a little bit about new logo additions whether or not that's slowed in this environment?
Bruce Duncan
No I think we added three logos in the quarter. So that was good. And again that's a focus of ours and we have a little incentive to our people if we could bring in a new logo and we've got a very diverse client base which we think is very important. Even though we are dominated by the hyperscalers.
Diane Morefield
Yes. And I think, what's so great about our business and we disclosed that in the supplemental disclosure on page 25. This quarter we did bring on three new logos and we're always pushing to bring on new customers, but 94% of our leasing in terms of the revenue booked was from existing customers.
So what's key for us is that we just continue to do new business and additional leases with our existing customer base, both hyperscale and enterprise, but again we're — every quarter we add new customers and that's a great baseline, because we know we'll grow those customers over time.
Bruce Duncan
Yes. And just to be clear, there is three new — three Fortune 1000 so 10 total. So that's in line in terms of total new logos with what we've been adding.
Aryeh Klein
All right. Appreciate that.
Operator
The next question will come from David Guarino with Green Street Advisors. Please go ahead.
David Guarino
Hey, guys. A question for you on guidance. With all the new leasing activity this quarter and most of the pre-lease development pipeline expected to deliver this year. Can you just help me understand why this didn't translate into an increase in your adjusted EBITDA guidance? Is it just a function of those data centers delivering in December, or is it more of a conservative tact on the guidance?
Diane Morefield
Yes. I would say, yes, the biggest piece is, just timing of revenue recognition that a lot of the leasing is going to impact 2021 more significantly than this year. And then, the other thing is that, in my formal remarks I walked through lease term fees and some increased maintenance CapEx and some other items that are going to impact the last two quarters versus the second quarter that had more one-time impacts that won't repeat in terms of FFO per share.
David Guarino
Okay. That's helpful.
Diane Morefield
And again we also, remember, settled the — almost $100 million of forward equity right at the end of the quarter. So those shares are now fully impacting the last half of the year.
David Guarino
Yes. No, again, I was thinking more on the adjusted EBITDA, which wouldn't be impacted on that, but it sounds like it's the time spent in deliveries?
Diane Morefield
Right. Correct. I think, that's more, yes, maintenance CapEx and some of the other things.
David Guarino
Okay. And then, my second question is, so last week your largest tenant announced that they're going to stop relying on diesel power generators in the near future. And given that's just a really costly component of building data centers, I'm just wondering, have you had any conversations with them about what that change might look like in the future and how that could impact possibly renewal negotiations with them?
Diane Morefield
Yes. Obviously, we're aware of that and saw the articles and our sales people will be speaking with that particular customer about that to determine what their goals are in that area. But it's really too early to comment on that particular topic right now. But we should have more visibility by the next earnings call.
David Guarino
Great. Thank you.
Diane Morefield
You're welcome.
Operator
And the next question will come from Eric Luebchow with Wells Fargo. Please go ahead.
Eric Luebchow
Hi. Thanks for squeezing me in and Bruce welcome to the party and Diane best of luck with retirement. So, Bruce, just a broader question. You touched on this a bit earlier, but your thoughts on kind of capital allocation as you look at the business and I appreciate that you just started and are looking for a new permanent CFO, but historically Cyrus has tapped the equity markets with some frequency and kind of shied away from capital recycling or JVs as a funding source. So is that something that you think you'll take a closer look at, given the demand you see in the funnel, whether it's asset divestitures or kind of joint ventures of stabilized assets? Thanks.
Bruce Duncan
Eric, we're going to look at everything. I mean, again, in terms of — just trying to understand what the best way to grow the business is. So, yes, I would say that over the next period of time we're going to come to a point of view on things. And as I said, I've got a lot of ventures in my life. But it's all a question of price. So we will look at capital allocation. It's a very important part of the job of senior management and we'll have more to say on that, as we go in the next call and going forward.
Eric Luebchow
Okay. Thank you.
Operator
And the next question will come from Sami Badri with Credit Suisse. Please go ahead.
Sami Badri
Hi. Thank you for the question and squeezing me in. I had a question regarding your pre-lease numbers. I know in an earlier slide you reported that about 80% of the development pipeline is pre-leased. And that's obviously a very good metric. However, we all kind of acknowledge the path and the trajectory of the industry, as well as high growth. And oftentimes data center operators have engaged in elevated level of speculative construction, properties coming on that is not pre-leased.
Just wanted to get your take on how you plan on running CyrusOne? Are you going to engage more in speculative construction? Are you going to operate more on a pre-lease basis? Just so we can kind of get an understanding of like your go-to-market approach in the industry?
Bruce Duncan
Well, again, I would say, it's always nice to have something pre-leased, because you can deal with that. The negative of that is it can take a long time. The nice thing about having some inventory ready to operate is usually when the client wants something they want it now. And if we have the shell build out and we're ready to go it takes us eight weeks — six to eight weeks to get operational and they've got to order their equipment too. So it's important to have inventory. So I'm sort of a mix on that.
In terms of larger deals, it'd be nice to have some pre-leasing. But in certain cases, if you think the market is good we will have — we will go and invest the money because we believe in that market. It's all a function of how strong we think the market is and the supply and demand in that market. Diane, you want to add anything?
Diane Morefield
Yeah. Yeah. So really where we — what we consider speculative is if we build a shell but don't build out any data halls but we need the shell to be able to build out data halls quickly. So what are on the development table right now, is, any data halls that we are building out and 80% of that is pre-leased. So that's exactly where we want to be to be able to react quickly to customers because if we don't have a shell in a key market you're talking more like six to nine months, before we could actually build the shell in any kind of data hall capacity.
So it's a balance, but and as we even mentioned there was a period in Nova that we probably didn't have enough shell capacity to potentially react to some bigger deals. So now we really have shown pretty much in all of our, major markets the top markets. And of course Santa Clara, we hope to start coming out of the ground. We don't have the permit yet but that should start coming out of the ground in the fall to give us capacity towards the end of 2021 and into early 2022.
Sami Badri
Got it and then Diane you commented on the 22.5 megawatt signing that you guys got into the quarter. I just want to clarify was that in the signing? And then, is this type of deal is this going to be more common to see as we see big megawatt signings in the quarter and then 4.5 megawatt takedowns or commencements per year followed on. Is this kind of like a European dynamic versus U.S. dynamic based on like the type of deal?
Diane Morefield
That's the only deal we have, like that. I would say what's more common is when — even when they're large megawatt deals say 18 megawatts or nine megawatts or something in that range. There's typically some kind of ramp but much shorter maybe a ramp over six or 12 months max. So that multiyear ramp that's the only deal we have in our portfolio that's that elongated. So I'm not sure that's a real trend. It's more of a unique transaction.
Sami Badri
Got it. Okay. Thank you very much.
Diane Morefield
You're welcome.
Operator
And the next question will come from Nate Crossett with Berenberg. Please go ahead.
Nate Crossett
Thanks for squeezing me in guys. I appreciate the comments on waiting before kind of giving more strategy color. But I was just curious to know, if your largest customers are asking you guys to potentially enter new markets. And what kind of guided your decision as to expand more globally or not?
Bruce Duncan
Say that again, I'm not sure I heard the last part of the question.
Nate Crossett
Just what's going to kind of guide your decision, as the whether to be more global than you already are now or not?
Bruce Duncan
Well I think again it's a question of your customers, where they want to go. And what sort of commitment they want to make with you in terms of the go there. But that's a big factor in terms of again there are certain things we look at in terms of try and make sure we can handle their needs.
But these conversations are ongoing and there's a big growth internationally. So the issue is how to focus because again, what I found in life is you got to focus on something that can have impact. And we're having conversations with our customers on this and we'll see where they lead going forward. But there's definitely a good demand for new markets both internationally across the globe.
Nate Crossett
Okay. That's helpful. And then maybe just a follow-up on the China question that someone asked earlier. Was there any leasing in the quarter from Chinese-based firms?
Diane Morefield
No.
Bruce Duncan
No.
Nate Crossett
Okay. That's it for me. Thanks guys.
Diane Morefield
You're welcome.
Bruce Duncan
Thanks.
Operator
This will conclude our question-and-answer session. I would now like to turn it over to management, for any closing remarks.
Bruce Duncan
Thank you Sean and thank you everyone, for joining the call. We appreciate it. We appreciate your interest in CyrusOne. And please reach out to Diane, Michael or myself and we look forward to next week and meet a lot of you by video. And we look forward to it. So thank you very much.
Diane Morefield
Thank you.
Operator
The conference has now concluded. Thank you for attending today's presentation. And you may now disconnect.