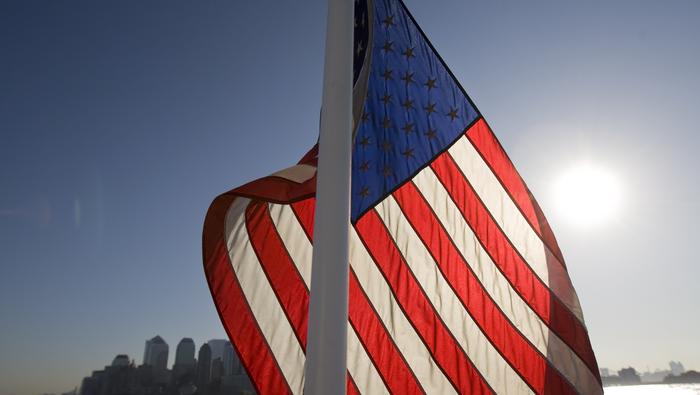 FED, Recession, COVID-19 – Talking Points:
Rates remain unchanged as FOMC meeting concludes

Equity markets climb higher on virus vaccine hopes

FOMC states COVID-19 is causing tremendous economic hardship
As expected, the Federal Reserve kept rates unchanged Wednesday as the Federal Open Market Committee's two-day meeting concluded. Investors focused in on commentary towards liquidity facilities and the outlook on rates, which are already near zero. The Dow Jones index gave back some gains from earlier in the session as the FOMC statement crossed the wires. Still, markets remain well in green territory after Gilead provided positive news on its coronavirus vaccine.
Dow Jones Index (1-Min Chart)
Source: IG Charts
Despite wide concensus, some speculated that the Fed will bring rates into negative territory, however, Fed Chair Powell commented back in March that it would not be an appropriate policy. Granted that, the central bank took aggressive action through quantitative easing since March as the effects of the virus pandemic surfaced. Rates will remain at 0 to 0.25 percent until it is confident that the econony is clear of the pandemic impacts according to the FOMC statement.
Federal Reserve Balance Sheet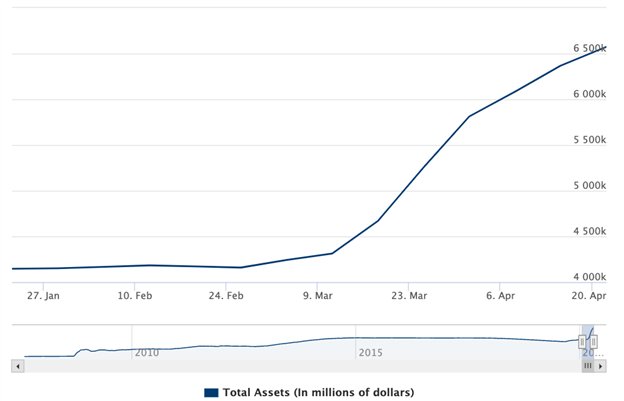 Source: federalreserve.gov
Monetary action appears successful in stemming volatility and illiquidity in credit and other financial markets, however, economic activity in the United States inevitably revealed a sharp contraction earlier Wednesday morning as GDP declined 4.8 percent in the first-quarter. Intentions of continuing the purchase of Treasury securities and mortgage-backed securities were stated by FOMC to support the flow of credit to households and businesses. Morever, overnight repo operations will also continue. Fed Chair Powell is expected to speak shortly by video conference to remakre on the FOMC's actions.
**Breaking News – Check back for updates**