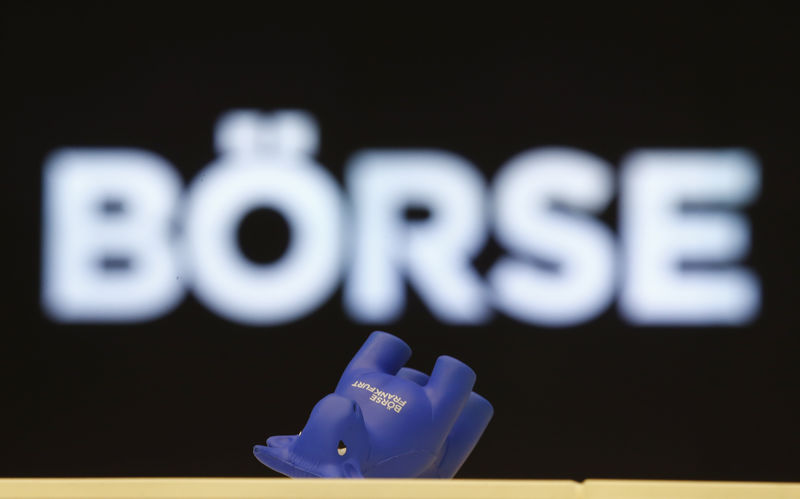 By Peter Nurse 
Investing.com – European stock markets pushed sharply lower Wednesday amid concerns various policy moves by governments and central banks will not be enough to stop the coronavirus pandemic causing a severe recession.
At 04:00 ET (0900 GMT), the U.K.'s index was trading 4.5%, lower, 40 was down 3.6%, while the was down 4.4%. The pan-eurozone , dropped 3.9%. 
Earlier Wednesday Austrian central-bank governor Robert Holzmann, in an interview with the  daily newspaper Der Standard, said the ECB's Governing Council has reached its limits in methods to stimulate the economy, stating that addressing the coronavirus crisis is "above all" a task for fiscal policy.
The European Central Bank was quick to issue a rare statement rebuffing these remarks, but Holzmann's comments played into a narrative – fueled by ECB President Christine Lagarde herself last week – that central banks are struggling to cope with the fallout from the virus. 
Late Tuesday the Trump administration announced it was putting together a $1.2 trillion stimulus package to tackle the outbreak, including first signs of so-called 'helicopter money' distributed directly to households.
The U.K. followed by unveiling a 330 billion-pound ($400 billion) rescue package for businesses while Spain joined France in announcing emergency credit facilities on a similar scale, along with other measures. 
However, the relief created by these policies has been short-lived as they are measured against the sheer scale of the economic damage likely. National and local governments across the U.S. and Europe are taking draconian measures to combat the virus, shutting restaurants, closing schools and calling on people to stay home.  
In corporate news, shares in Barclays (LON:) dropped 3.5% after the U.K. bank said it was "very, very unlikely" to meet its goal of a 10% return on equity this year given the impact on its business of the coronavirus pandemic.
Spanish fashion giant Inditex (MC:), meanwhile, suspended its dividend in an effort to conserve cash, while German carmaker BMW (DE:) forecast a sharp drop in profits this year.
Economic data Wednesday is set to center around the release of the euro zone's consumer price inflation figure for February, at 06:00 AM ET (1000 GMT). The annual number is expected to be unchanged at 1.2%, still well off the European Central Bank's target of close to 2%. 
Oil markets have continued to sell off, slumping to levels not seen since 2003, crushed between the destruction of demand brought upon by the coronavirus pandemic and the glut of supply as two of the globe's largest producers, Saudi Arabia and Russia, indulge in a price war aimed at winning back market share from U.S. producers.
AT 05:00 AM ET (0900 GMT), futures traded 3.0% lower at $26.51 a barrel, having fallen as low as $26.28, which would be the lowest settlement price since May 2003. The international benchmark contract fell 1.5% to $28.30. 
Additionally, fell 1.9% to $1,496.20/oz, while traded at 1.0961, down 0.3% on the day.