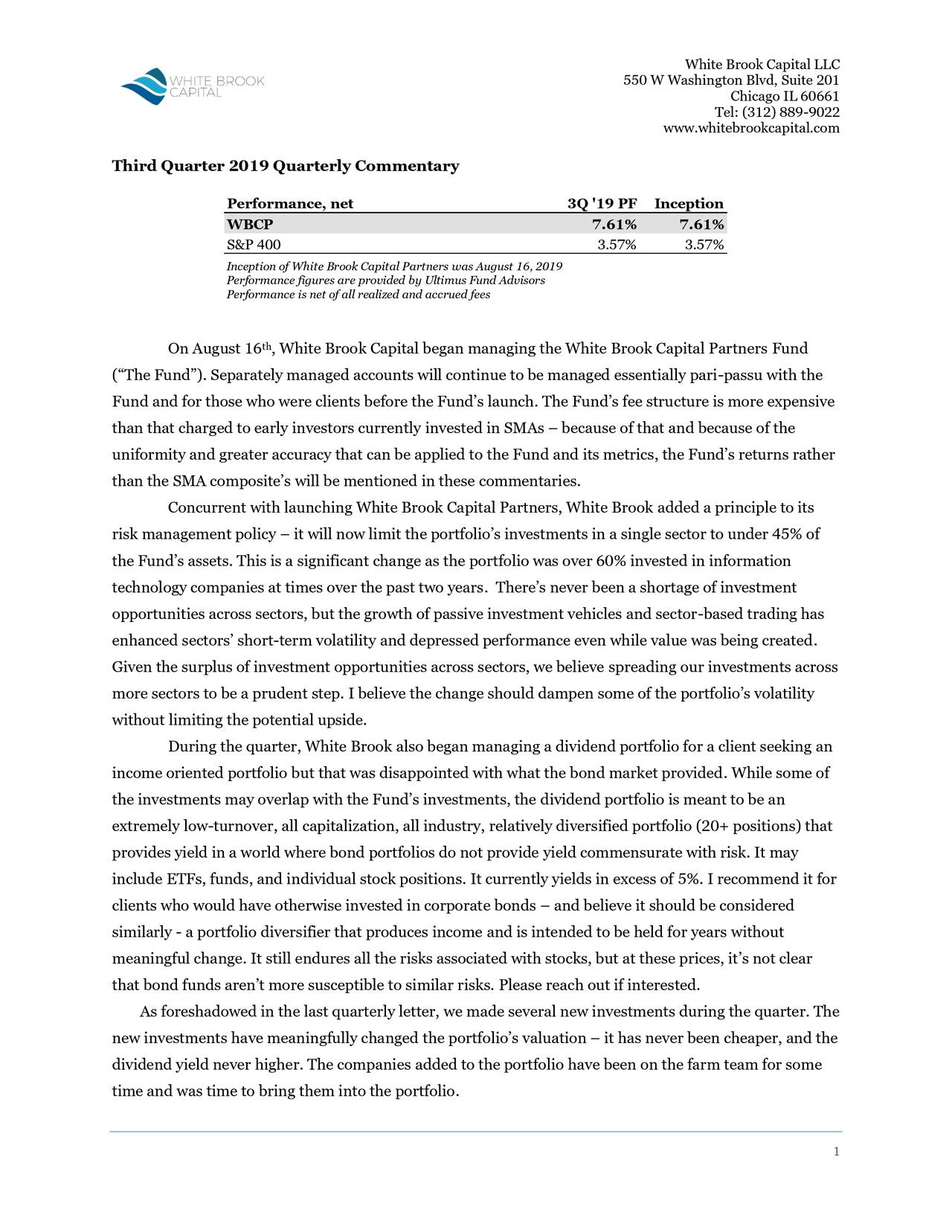 Summary
White Brook Capital is an independent investment advisory. The firm has a socially responsible ethos that means clients are never invested in vice, death, or companies that exploit their customers.
As foreshadowed in the last quarterly letter, we made several new investments during the quarter.
The new investments have meaningfully changed the portfolio's valuation – it has never been cheaper, and the dividend yield never higher.