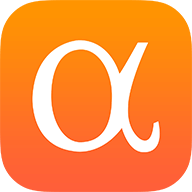 By Ansh Chaudhary
The ETF Deathwatch list remained the same size in October. Twenty-one exchange-traded products ("ETPs") were added to the list, and 21 funds were removed. Of the removals, 12 were removed due to increased health and nine were due to asset managers closing their funds. October was a fairly positive month for the equity markets, so the fact that the ETF Deathwatch list didn't decrease in size is somewhat surprising.
The funds added in October were a mix of leveraged, small-cap, and international funds, as well as some niche products. Two funds were added because their assets under management ("AUM") were consistently below $5 million for three months. The rest were added due to low average daily volume. These additions may have enough AUM to keep them from closure; however, our system takes into account both AUM and volume, so it's likely that should volume and interest remain low, these funds may be considered for closure. The low volume in these funds could be due to the nature of the investment product. It's also possible that investors may have wanted to hold off on purchasing these small-cap niche products in favor of staying in the broader markets, which did quite well in October.
The addition of international ETFs to the list was to be expected. Trade negotiations between China and the U.S. are still tense, and the trade war has been affecting trade globally. This could be the reason Japanese and Indian funds were added to the list. Quite a few leveraged and inverse bank funds were also added. Investors may have avoided these products because financial stocks and funds performed well in October.
Fifty ETFs and ETNs on Deathwatch this month have been in the market for more than 10 years. This is a long time for ETPs to exist while remaining on our Deathwatch list. Leveraged and short ETF instruments, as well as a number of commodity ETPs, dominate our list of funds older than 10 years. It's possible that the fund companies managing these products will allow them to remain active, as they may play a larger role for their clients that are interested in active management.
The average asset level of the threatened ETFs on ETF Deathwatch increased from $7.97 million to $8.01 million, and 56 products had less than $2 million in assets. The average age of products on the list increased from 49.57 to 50.18 months, and the number of products more than 5 years of age increased from 129 to 131. The largest ETF on the list had an AUM of $24.79 million, while the smallest had assets of just $471,616.
Here is the Complete List of 481 ETFs and ETNs on ETF Deathwatch for October 2019 compiled using the objective ETF Deathwatch Criteria.
The 21 ETFs/ETNs added to ETF Deathwatch for October:
The 9 ETFs/ETNs that were closed:
The 12 ETFs/ETNs removed from ETF Deathwatch due to improved health:
Editor's Note: The summary bullets for this article were chosen by Seeking Alpha editors.